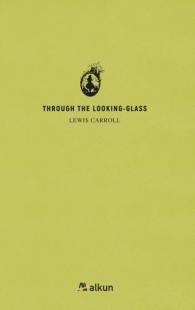 9786057165527
949967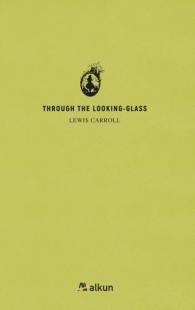 https://www.ilknokta.com/lewis-carroll/through-the-looking-glass-3.htm
Through the Looking-Glass
Through the Looking-Glass, and What Alice Found There (also known as Alice Through the Looking-Glass or simply Through the Looking-Glass) is a novel published on 1872 as the sequel to Alice's Adventures in Wonderland (1865). In this novel, Alice again enters a fantastical world, this time by climbing through a mirror into the world that she can see beyond it. There she finds that, just like a reflection, everything is reversed, including logic (for example, running helps one remain stationary, walking away from something brings one towards it, chessmen are alive, nursery rhyme characters exist, and so on).
Looking-glass land, a topsy-turvy world lurking just behind the mirror over Alice's mantel, is a fantastic realm of live chessmen, madcap kings and queens, strange mythological creatures, talking flowers and puddings, and rude insects.
Brooks and hedges divide the lush greenery of looking-glass land into a chessboard, where Alice becomes a pawn in a bizarre game of chess involving Humpty Dumpty, Tweedledum and Tweedledee, the Lion and the Unicorn, the White Knight, and other nursery-rhyme figures. Promised a crown when she reaches the eighth square, Alice perseveres through a surreal landscape of amusing characters that pelt her with riddles and humorous semantic quibbles and regale her with memorable poetry, including the oft-quoted "Jabberwocky."
(Tanıtım Bülteninden)